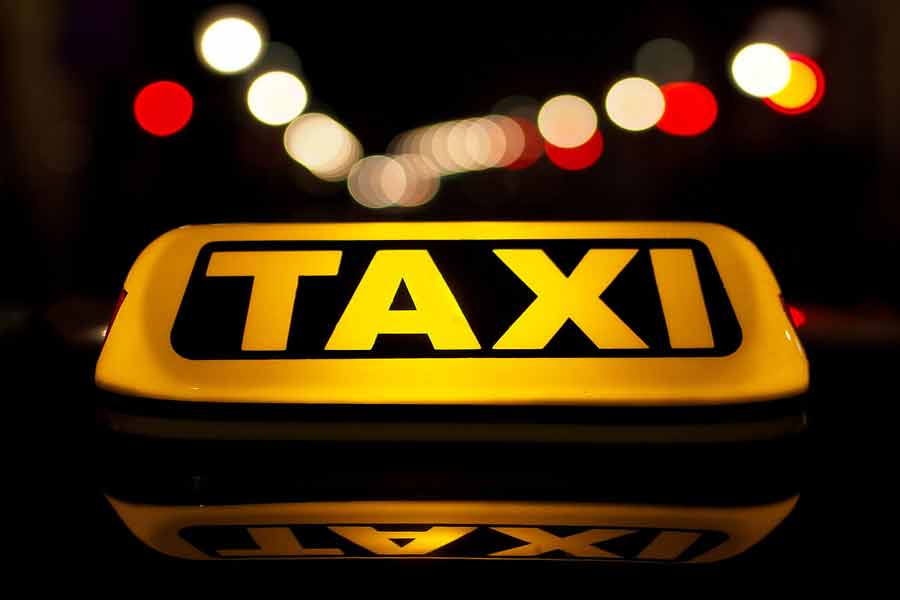 English Speaking Taxi Service
Need an English Speaking Taxi from The Santo Domingo Airport?
You're finally on your Caribbean vacation. You're at the Santo Domingo Airport, Las Americas (SDQ) in the Dominican Republic and now you need transportation to your hotel or resort. If you don't speak Spanish and have not spent much time in a 3rd world airport trying to get a taxi and negotiate a price can be very stressful.
At Santo Domingo Taxi we try to alleviate this stress for you. You can contact us from the comfort of your own home before your vacation. We will provide you a price quote and estimated time for transit. When you arrive at the Santo Domingo Airport, Las Americas Airport (SDQ) we will meet you there when your plane arrives, and we will have a sign with your party name on it (so you can find us). We will take you luggage, you and your family load up in the taxi and off we go.
Depending on the size of your party/family, will depend on what vehicle we use but rest assured whatever vehicle we use is well maintained (kept to American/European Standards), newer, clean and great air conditioning. The majority of the groups we take are 6 or less so we usually use a Honda Odyssey Mini-van. However, we can take any size group to any location.
Where We Drive and How Much It Will Cost
We can drive you to Santo Domingo, Zona Colonial or any resort, hotel or private residence on the island. Not sure where you want to visit yet? Visit our Top Destinations in the Dominican Republic page for some ideas. As far as the cost is concerned, as much as we would like to list the prices, our gas prices fluctuate often and can range from a low of about $3.50 USD to over $5.00 USD per gallon. Transportation is one of the more expensive costs in the Dominican Republic. As you see from the price range of the gas, transportation prices can swing a lot and it is best that I give you a quote based on current market conditions and your exact needs.
We have listed below the approximate transit times from the Santo Domingo Airport. Keep in mind that while our country is beautiful and you will have a wonderful time on your vacation that our roads and infrastructure can lead to delays. Many of roads are one lane and if there is an accident, etc. it can cause a delay. Many clients use Google maps to try and estimate the time but unfortunately, Google maps aren't good at estimating our transit times considering our road conditions (traffic, repairs, accidents, etc.). The transit times below are what we can drive you in (or less) 90% of the time.
Santo Domingo Airport Transportation – Rated #1 by TripAdvisor
Safe, Secure, Comfortable & English-Speaking Transfers
A Few Concerns When Deciding On a Taxi Company in Santo Domingo
Gas vs Propane
If you are looking for the most budget friendly taxi, we are probably not what you are looking for. While we try and keep ourselves competitive with 80% or more of the taxis, there are several budget taxis that I am sure you can find. Two of the main reasons we don't want to compete with the low-budget taxis is because they use propane gas tanks strapped in the back of their cars to allow them to save money on gas and they don't buy cars with airbags. Believe it or not you cans till buy cars without airbags. Yes, taking a taxi that uses propane and has a vehicle without airbags allows you to save $5 or $10 USD but it comes at another cost -safety. For both ourselves and the safety of our clients, we keep our vehicles to American/European regulations.
Paying In Advance
Paying up front before you arrive has its convenience but many times the companies that you pay ahead of time never show up to the airport. We don't charge anyone until we drop you off at your destination. We can take credit cards (Visa/MC) with advanced notice, US Dollars, Euros, and Dominican Pesos. We will also make sure we send you a re-confirmation email 48 hours before you arrive so that you know I haven't forgotten about.
Price
As mentioned before, we are not the cheapest taxi due to not using propane and our vehicles on average being about $6,000 more in cost (that's about the savings for a car with no airbags) but we also have a few other expenses such as American phones, etc. that budget taxis don't have. Our goal is to offer you a service no one else on the island can offer you which is: a friendly responsible English speaking driver, a well-maintained vehicle, English speaking reservation department, and the ability to make all your arrangements from the comfort of your home before you leave for your vacation. Most times we are the same price as everyone else but once and we are maybe $5 or $10 USD more. I hope you can understand why we can't offer you cheapest pricing but we do offer you the cheapest price for the service you receive.
Our Contact Information
You can always call us and most times we will have an English speaker in the office. However, sometimes we all will be on the road and might not be able to answer at that time. If you call us and we are not available, leave a message and we will return it as quickly as possible. If you email us, we will send you back an email confirmation confirming price, availability, etc.
Website:    www.SantoDomingoTaxi.com
Email:      [email protected]
Phone:      1-305-204-6504 (US Based #)
Phone:      1-829-994-5150 (Dominican #)