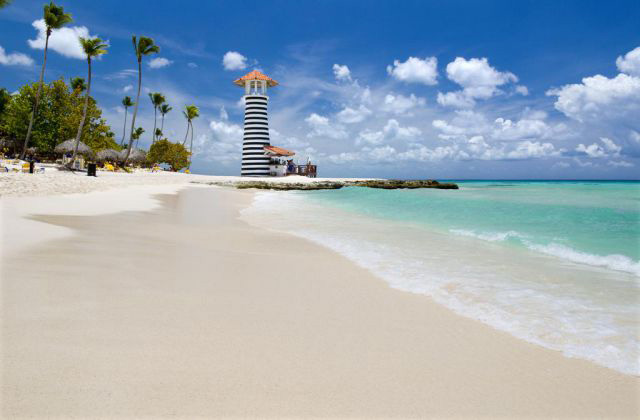 From the Santo Domingo Airport to

Bayahibe
From the Santo Domingo Airport to Bayahibe takes about 1 ½ hours. Bayahibe is a small town in the province of La Romana. It is on the Caribbean side of the island located on the south-eastern portion of the Dominican Republic.
The Santo Domingo Airport is not the closest airport, but most of the time the flights from this airport are less expensive and you have a greater choice of flights/carriers when arriving at the Santo Domingo Airport making this airport the preferred for Bayahibe.
It was a small quant fishing town that was founded in 1874 and now transformed into a one of the best vacation destinations in the Caribbean.
Places To Stay In
Bayahibe
There are two main sections to Bayahibe – Dominicus and Los Melones. On the Dominicus side you will find the all-inclusive resorts and on the Los Melones side you will find private residences (houses, condos, etc.) and small hotels.
All-Inclusive Resorts
All-inclusive resorts offer a great value for the money and allow you to have a stress-free vacation. Once you enter an all-inclusive resort, all your drinks and food have already been paid for. Leave your wallet in the room safe and seek out a bar on the beach or by the pool to enjoy one of Dominican Republic's famous rum drinks or to enjoy our country's most popular beer (Presidente).
With multiple pools, restaurants, bars, and beach accesses an all-inclusive can be a great decision for just about anyone (families, groups, friends or couples).
If you're going from Santo Domingo Airport to Bayahibe or any other destination, then Santo Domingo Taxi is the best car service for you.
Small Hotels / Private Residences
When you go from Santo Domingo Airport to Bayahibe, you'll find plenty of hotels to stay. Staying in one of the local hotels or a private residence will allow you a greater opportunity to enjoy the local flavor. Most of these small hotels and residences can be found in the Los Melones part of Bayahibe.
This area has a very nice mix of houses, apartments, hotels, restaurants and bars. There is a lot to do on this quant side of Bayahibe and it is also considered a very safe area.
Los Melones is on the Bay of Bayahibe and in the morning you will see all the boat captains preparing their vessels to take their passengers out for the day – either to Isla Saona, Isla Catalina, scuba diving, fishing, or just for a tour of the Caribbean. The beach Playa Bayahibe is a just a 5-minute walk from most anywhere in town.
Reasons To Visit
Bayahibe
Bayahibe is one of the best destinations in the Caribbean as it offers the traveler a lot while still being affordable. You have your choice of either staying in a private residence, a small hotel or one of the larger all-inclusive resorts.
There are many restaurants and bars to pick from, multiple public beaches, as well as great diving and daily excursions to an uninhabited island (Isla Saona) just off the coast. It is easy to get to from the largest airport in the county – the Santo Domingo Airport.
Many of the things to do and see can be arranged by a local tour company. If you are staying in a resort, representatives there can help you arrange these excursions, and, if you are staying in a small hotel, private residence or just want to arrange this before you arrive you can simply do a Google search for things to do in Bayahibe.
If interested in a tour of the first city of the New World (Santo Domingo) we suggest you contact us -as we have an exceptional tour.
Restaurants and Bars in
Bayahibe
There will be plenty of local bars and restaurants for you to pick from that will be either a short walk or a short taxi ride from the beach, your hotel or your private residence.
Facts about transportation from Santo Domingo to Bayahibe
What is the distance from the Santo Domingo Airport to Bayahibe?
The distance from the Santo Domingo Airport to Bayahibe is about 120 kms or 74 miles.
How long does it take to get from the Santo Domingo Airport to Bayahibe?
To get from the Santo Domingo Airport to Bayahibe will take about 1 ½ hours.
What is the distance from Santo Domingo to Bayahibe?
The distance from Santo Domingo to Bayahibe is about 140 kms or 86 miles.
How long does it take to get from Santo Domingo to Bayahibe?
To get from Santo Domingo to Bayahibe will take about 1 ¾ hours.
Note: Santo Domingo is large metropolitan area of 3 million people. Travel times can vary greatly based on traffic.
Can I take A Bus from Santo Domingo To Bayahibe?
The short answer is Yes, but the long answer is you don't want to.
For comparison: A private transfer from Santo Domingo to Bayahibe will take from 1 ½ to 1 ¾ hours. I took the bus from Santo Domingo to Bayahibe to see if it was worth it, and I found it to be anything but worth it. The bus will stop many, many times along the side of the road to drop off and pick up passengers whenever/wherever a passenger wants. This will add a lot of time to your transfer. The seats are cramped, there is no room luggage and my bus didn't have air conditioning. Many of the buses had air conditioning, but unfortunately, they were full of locals. So, after several passed by, I gave up on air conditioning and took the next bus that had an open seat.
About an hour into our trip in San Pedro de Macoris many of the locals had disembarked and the bus only had a few people on it. The driver decided to wait there till the next bus came and asked us all to get onto that bus (to obviously save on fuel). This bus will drop you off at the La Romana bus terminal. I then had to switch busses (2 more times). The next bus was a small bus that drove from the bus terminal on the outskirts of the town to the center of La Romana, dropping off the people (no charge for this bus). I was told to get off at the park in the center of town and walk 5 blocks to a parking lot where an even smaller bus (shuttle bus) would take me to Bayahibe.
Bayahibe is divided into two parts – Los Melones and Dominicus. The bus will drop you off at Los Melones. You are then in walking distance to any hotel or private rental you may have booked, but, if you are staying at one of the resorts, you will need to catch a taxi to your resort.
If you really want to experience local transportation in lieu of being at the beach and/or you really want to save money, then maybe this transfer is for you, but for the rest of visitors I advise against this 4 ½ hour form of transportation with 3 scheduled transfers (for me it was 4).
What Our
Clients Are Saying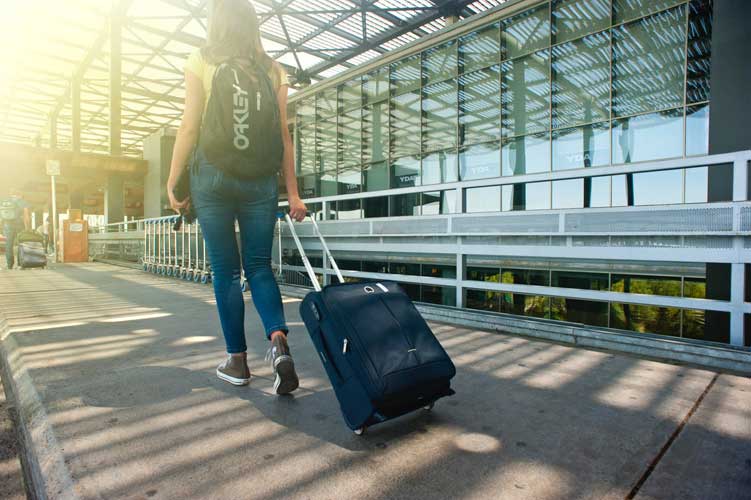 Need Help Getting From Santo Domingo Airport To
Bayahibe
If you need help getting from the Santo Domingo Airport to Bayahibe, please contact us for pricing and availability. Our reservations department and many of our drivers speak English.