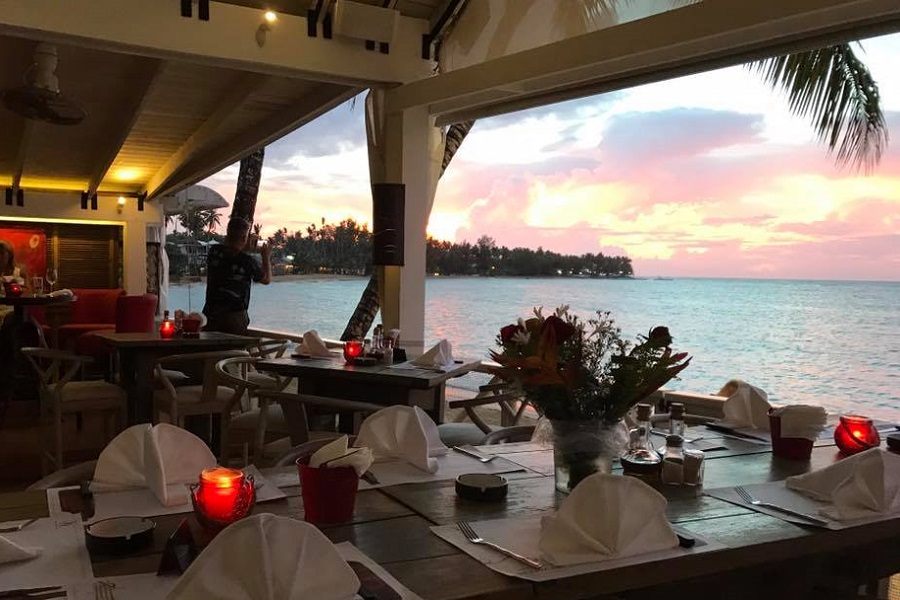 Restaurant XO Las Terrenas
Overview of Restaurant XO
XO restaurant, is a French brasserie on the beach in the heart of Las Terrenas. The food is great and the views & ambiance are incredible.
Location of Restaurant XO
In the heart of Las Terrenas and right next to Pueblo de los Pescadores is one of the most charming restaurants in Las Terrenas – XO restaurant.
The Ambience of XO Restaurant
XO restaurant is a French/European-styled restaurant/brewery with a very nice décor perfect for the beach. It is very relaxing high-end beach style restaurant. No tacky beach décor here. I like to consider this restaurant a little piece of Europe wrapped in a Caribbean setting. XO restaurant is ideal for an afternoon escape from the sun with your shorts and flip flops, or, for a nice dinner while wearing slacks and a shirt. On many nights the restaurant will have a small band playing music in multiple styles and multiple languages.
Santo Domingo Airport Transportation – Rated #1 by TripAdvisor
Safe, Secure, Comfortable & English-Speaking Transfers
The food of XO Restaurant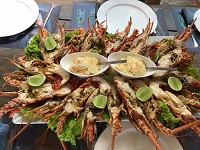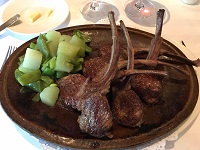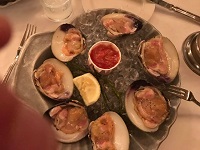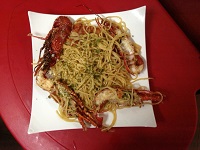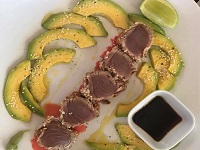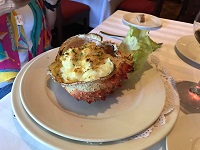 There is a surprisingly large selection of food to choose from – with the main themes being French, seafood and a large selection of tapas (appetizers). What surprised me the most is how well-trained the kitchen is, as all the dishes were prepared quit well.
To name only a few of their standout selections: stuffed crab, calamari, ceviche, tuna tar-tar, seared tuna, seafood casserole, crab pasta, muscles, mini angus hamburgers, angus T-bone steak. With these and many of their dishes prepared in a homemade sauce, it shouldn't be hard for you to find something that piques your taste bud's curiosity.
Don't worry if you don't speak Spanish. This restaurant's menu is on an IPad in multiple languages -English, French, Russian, Spanish and German. The IPad menu along with the very friendly and helpful staff probably  makes this one of the easier restaurants in Las Terrenas for non-Spanish speakers.
I put this restaurant in the affordable luxury category. While no one will say this restaurant is inexpensive or cheap, it is affordable for what you receive. With the location, ambience, quality of the food and wines, you should receive the value for what you pay. Expect the entrees to be $20 USD, appetizer to be $10 to $15 USD, beer $5 USD and wine by the glass to be $9 USD.
Our Suggestion On How To Enjoy XO Restaurant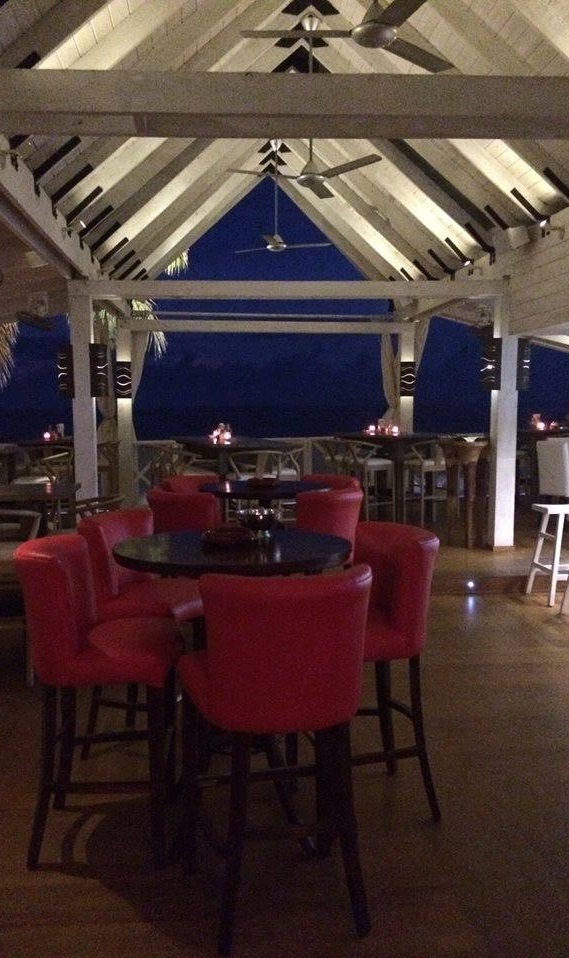 For most people the main determiner for a restaurant is the quality of the food and the quality of the service from the staff, followed by the ambience and the location. To me this restaurant is all about the location and the ambience. Sitting on the beach overlooking the ocean in the heart of Las Terrenas, you can't help but have a great time at this restaurant – even if you were to snack on only a piece of bread and a beer. Now, combine this view and ambience with a caring attentive staff, good food, wonderful wines and spirits, it is no wonder this one of the best restaurants in Las Terrenas.
While the majority of the people I have talked with said the food was prepared well, I have heard on occasion plates such as lobster and steaks can be somewhat dry from time to time. With so many choices on the menu I suggest picking a plate that is mistake-proof. For me, I enjoy tuna tar-tar, ceviche and seared tuna-style food. These are hard to overcook to the point of ruining and so far every time I have eaten here I have enjoyed my food.
Across the board I have yet to hear of anyone complain about the wines, cocktails and appetizers. This is an excellent restaurant for tapas. So, if you enjoy good seafood and French style appetizers with a glass or wine or a cocktail, then I think this is a great a choice for you.
While I enjoy this restaurant, my favorite is next door to XO and is called La Yucca Caliente.