Santo Domingo To Viva Wyndham V Samana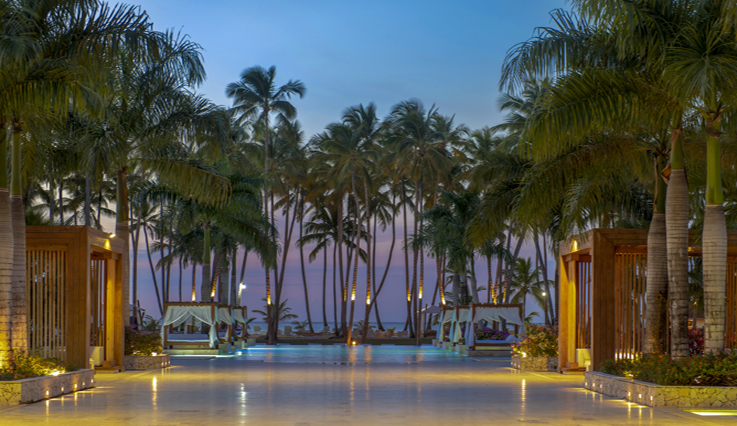 Location
Viva Wyndham V Samana Resort is located on the Samana Peninsula, which is the north-eastern portion of the Dominican Republic. The Viva Wyndham V Samana Resort is on Corson Beach, a beach that is on the Atlantic Ocean side of the island and is just outside a wonderful little fishing town called Las Terrenas. Santo Domingo is the capital of the Dominican Republic and from Santo Domingo to Viva Wyndham V Samana is about 90 miles.
Getting To Viva Wyndham V Samana Resort
One of the many attractions of Viva Wyndham V Samana Resort is that it is located on the  Samana Peninsula (a not overpopulated area). This does mean that arriving at this resort will take a little extra time for most and trust me when I say it is worth the drive.
On the Samana Peninsula there is a small airport that has a few flights each week (and not every day). Most of these flights originate from Canada, and, even if you are coming from Canada, both the lack of options for the flight and the cost of the tickets usually preclude visitors from using this airport.
From Santo Domingo To Viva Wyndham V Samana
Most people take the scenic 2-hour ride by going from the Santo Domingo To Viva Wyndham V Samana Resort. This transfer has you going through the countryside of the Dominican Republic on one of the nicest/newest roads in the country where you will see things such as rice fields and coconut farms along the way.
Once in the Dominican Republic there are three ways to get from the Santo Domingo To Viva Wyndham V Samana Resort.
Private Transfer – The #1 way to arrive at Viva Wyndham V Samana Resort is from the Santo Domingo Airport. You driver will be waiting for you once you clear customs and then will have you on your way to your resort. Price Quote
Public Bus – With tickets at $10 USD, visitors are often mislead about the savings this option presents. Since the bus doesn't pick up at the Santo Domingo Airport, you will have to pay for a taxi to the bus station in Santo Domingo and then another taxi from the bus station in Las Terrenes to your resort. In reality the savings is only a little and the hassle and travel time are greatly increased in comparison to a private transfer. This option typically doubles your transfer time from Santo Domingo to the Viva Wyndham V Samana Resort.
Shared Shuttle – We advise this transfer if you are traveling alone from Santo Domingo To Viva Wyndham V Samana and want to try and save a few dollars in transportation costs. For 2 persons the cost is about the same as a private transfer and for 3 or more persons the shared shuttle is more expensive.
Note: Shared shuttles can typically wait at the airport for up to 2 hours for the shuttle to fill up and then the shuttles make multiple stops at various resorts and hotels adding a significant amount of time for a transfer from the Santo Domingo To Viva Wyndham V Samana Resort.
About Viva Wyndham V Samana Resort in Las Terrenas
Overview Of The Resort
Viva Wyndham V Samana is a small boutique, all-inclusive adults-only resorts that boasts of well-manicured grounds which are made up of luscious tropical vegetation, an elegant hotel, an infinity pool and a great beach to bury your toes in while sipping on your favorite rum drink. This hotel is small, intimate, well laid out and very relaxing. Perhaps the best element of the hotel is how well  blends into the natural beauty as opposed to taking away from it.
This is one of the smallest all-inclusive resorts which means you will not have thousands of people taking away your relaxing retreat from reality. While this resort offers much to do and quality food to choose from, it doesn't have the same variety that you would receive from a larger resort. This is your quaint and relaxing resort as opposed to your party-all-night resorts with 9 pools and 13 bars.
Things To Do Within Viva Wyndham V
Beaches -Located on arguably one of the best beaches in the Dominican Republic, it affords you the opportunity to relax in a hammock, a day-bed, a lounger, etc. or walk for miles in any direction.
Infinity Pool -Chairs, day-beds and loungers are ample pool-side. There is also pool-side entertainment throughout the day, but if your choose to not participate in their entertainment, don't' worry, it won't ruin your relaxing afternoon. While there is no swim-up bar in this pool, there is a bar pool-side, so you won't be far from a refreshing beverage.
Other activities -The resort has kayaks, canoes, and bicycles, trails to walk, and tennis courts. There are a spa (extra cost), free yoga classes, and a fitness center – all on the grounds of the resort.
Evening entertainment– On most nights there is entertainment such as small bands and singers for you to listen to while you are enjoying your after-dinner refreshments.
Restaurants and Bars Inside Your Resort
La Marche (Breakfast and lunch) – with great views and food.
Fusion (dinner only) – just like the name says this restaurant specializes in fusion cooking.
Mar y Fuego (dinner) – fresh seafood and the menu is seasonal.
Mediterranean (dinner only)  – Just like the name says, this restaurant specializes in Mediterranean style food.
Hip Bar (10:00 am 1:00 am) – A great little place to sit and enjoy a pina colada while either escaping the Caribbean sun for a little while or for enjoying after the sun goes down.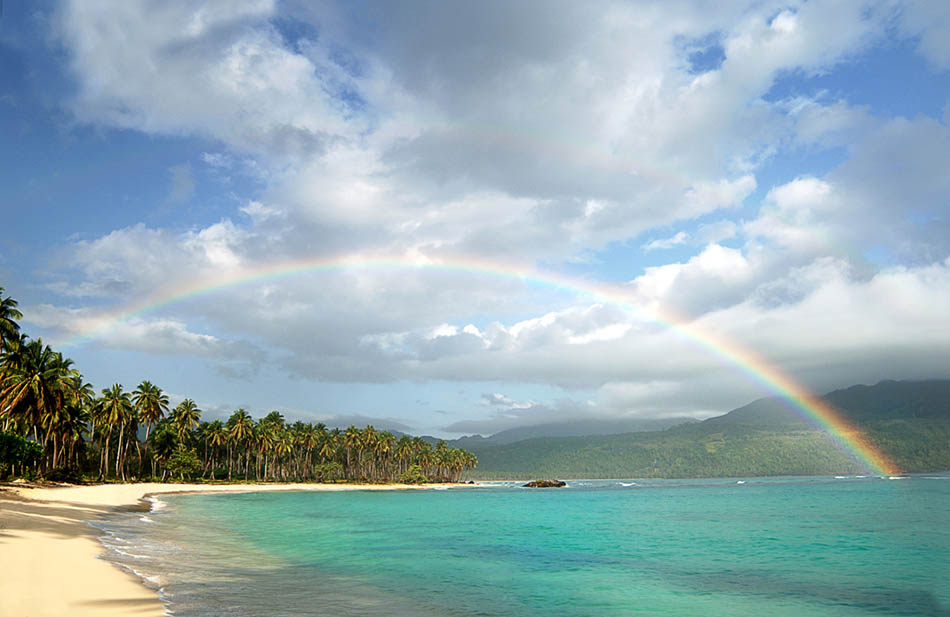 Outside the Resort
Las Terrenas is filled with many activities outside of your resort. There are tours, excursions, wonderful restaurants ranging from seafood, local, French, and Italian, great bars with fantastic views, fantastic beaches both in walking distance or a short drive to arrive at beaches a little further of the path. Learn more about your what Las Terrenas has to offer you on your next Caribbean vacation.