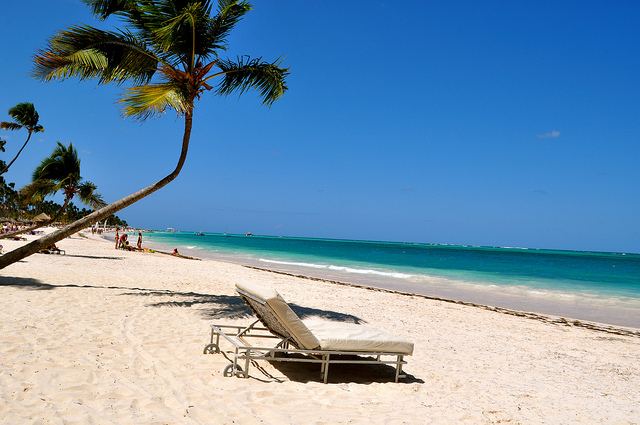 Guayacanes beach is a long beach that is perfect for easy walking. The #1 attraction of Guayacanes beach is it is off the beaten path. When beaches like Boca Chica and Juan Dolio are bustling with people, but what you want is a little more laid-back time at the beach, then perhaps Guayancanes is the beach for you. With so much beach and so few people this beach allows you to find a spot on the white sandy beach just for your You can also choose to stay in the center of the beach next the restaurants and bars.
Located between Boca Chica and Juan Dolio this is a smaller beach with not as many amenities, but still there will be places to eat and drink, and places to rent beach chairs and umbrellas. Guayacanes Beach will not have very many travelers and is primarily visited by locals. Depending on what you are looking for, this can either be a positive or a negative.
The benefit of this smaller off-the-beaten-path beach is there will not be as many panhandlers or people trying to sell you stuff as you would see in Boca Chica. The food and drinks are as good as other beaches, but less expensive than at Boca Chica and Juan Dolio.