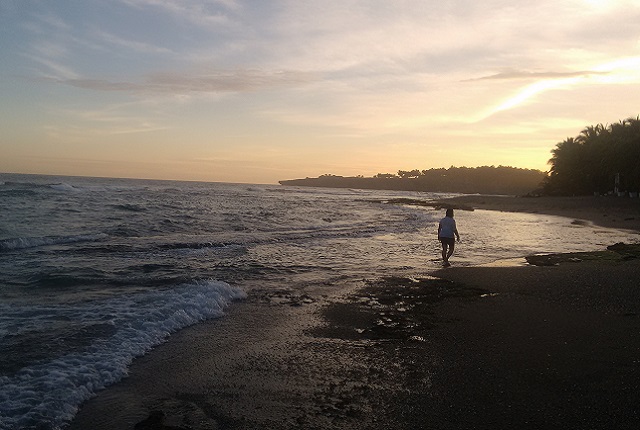 Playa Najayo Beach is located about 25 miles west of the center of Santo Domingo. Playa Najayo Beach is just off the beaten path and is not a typical tourist destination – just one of the many reasons why I enjoy visiting this beach. The drive takes about 1 hour because the winding roads on the way to the beach.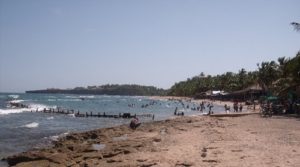 Playa Najayo Beach has rustic Caribbean charm. There are only a few permanent buildings and the others are make-shift wooden buildings. The beach is located on a cove and is bordered by bluffs that make for very scenic views.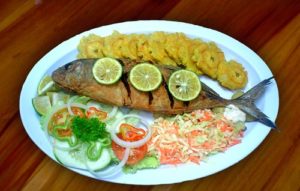 At the heart of the beach (the center) you will see several restaurants and bars made from the make- shift buildings and the few permanent structures. Part of the experience at this beach is you can enjoy your whole day at these restaurants as they are part of the beach. There are chairs, tables and umbrellas you can use all day. There is music, cold beer, your favorite rum drink and some of the best priced food at the beach, to include excellent whole fried fish for around $10 USD.
This beach is well worth going to if you are looking to enjoy a more rustic Caribbean beach experience. The people are friendly, it is rarely over-crowded, there is great food and drink, and very few if any tourists. If you want a little more out of your beach day or a more traditional tourist beach, you may want to think about going to Juan Dolio or Boca Chica.